MSE Update, Wed 17 Feb at 11.22am: This trick has been very popular and a key element of it – the 'Shimmer All Night' set – has now sold out, which sadly means it's no longer possible to get £116 of No7 for £30. You can now get £40 of No7 beauty for £12 online, plus delivery – it's not as strong a deal, but still decent, and is significantly cheaper.
We've left the original trick below for reference as you may still want to use some of the other offers...
Here's a trick to bag a huge £116 of No7 beauty products for just £30 by stacking deals and a 'free gift' offer – you'll only be able to do this full trick online but it is possible to still get £28 of No7 for £12 in-store. Boots says it has decent stock, but these deals are incredibly popular with MoneySavers and usually go quickly, so don't hang about if you want to do this.
Recent Blogs
30 November 2021

If you're shopping online for gifts, the deadline for ordering to get 'em in time for Christmas may be sooner than you think. Get it wrong and instead of presents under the tree, they could be held hostage at a courier firm's out-of-town depot… To help avoid this, retailers now give their own final cut-off dates for orders you want...

23 November 2021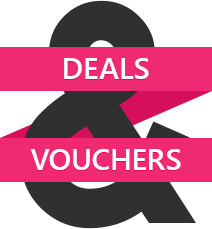 Visit our Deals & Vouchers section to ensure you don't miss out on the best deals.
Read more
»