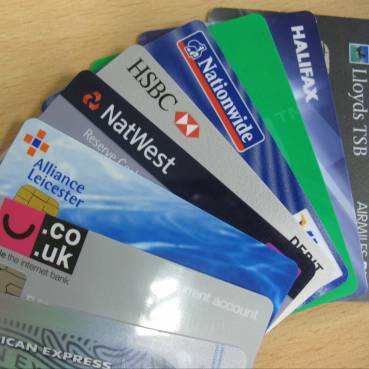 The major credit card providers say they will show mercy to borrowers who make late payments because the postal strike has delayed their bill's arrival.
Most plastic providers levy a £12 late charge but if you're hit, call your card company and ask for a refund as you may get a sympathetic response (see the Reclaim Credit Card Charges guide).
In the meantime, the strike shows the benefits of paying all bills by direct debit (DD) (see the Direct Debit guide).
The UK's largest credit card issuer Barclaycard says customers charged a late fee because of the strike may be refunded, but any refunds will be on a "case-by-case" basis. American Express, Capital One and MBNA have also made similar statements.
It's expected those who have made a one-off late payment will get any fees refunded but regular late payers will not.
Barclaycard says those who do not already have a direct debit set up should pay via the internet to ensure their payment arrives as quickly as possible.
Also ask your provider to ensure the late payment is not registered on your credit file. Otherwise, any black mark could make future borrowing harder and more expensive (see the Credit Rating guide).
And if the delayed payment means you lose a low interest deal, as you've technically broken the conditions of that offer, card firms say they may also show mercy to those who regularly pay on time.
If you're paid by cheque or need to send invoices by post, inform your bank and any suppliers or clients to ensure you do not face problems.
Tips on other household bills
You're not generally charged late fees if you're late with your utility, broadband, phone or TV licensing bills in the same strict fashion as on a credit card. Yet if you're severely late, you could incur a charge.
If you're expecting a bill, check your online account or call the company as a late payment can hit your credit rating in some cases.
Most loan and mortgage holders pay by direct debit. But, if not, check when your next payment is due to ensure it is not late as you are likely to get a late fee otherwise.
If you are hit with charges or your credit file is blemished as a result of the strike, ensure you call the relevant company to seek redress.
Benefits of DD
Paying by DD ensures payments are made on time.
Archna Luthra, MoneysavingExpert.com consumer products analyst, says: "It really is a no-brainer to pay bills by direct debit. Not only will it mean you don't get stung by late penalties, it's usually cheaper to pay by direct debit."
For example, energy suppliers usually give discounts of up to 10% for switching to direct debit billing.
You sometimes pay more to pay by another method. Virgin Media charges £5/month for non-DD payments while BT charges £1.25/month.
Sending and receiving post
If you need to send something quickly, Royal Mail says its premium Special Delivery service, which costs extra, may still deliver your item within a day but there is no 100% guarantee of this if the strike goes national. Also consider paying for a courier service to ensure your item arrives on time.
If you're expecting an important delivery check with the sender to check its status.
Strikes latest
The Royal Mail issued a fresh plea today for postal strikes, which have been ongoing for weeks, to be called off.
Royal Mail managing director Mark Higson says: "Royal Mail calls on the Communication Workers Union (CWU) to abandon its unjustified strikes and to help the business deliver the service our customers deserve."
The union has accused the Royal Mail of cutting jobs, pay and services without agreement, a charge denied by the postal organisation.
All-day postal strikes will affect several towns across the UK tomorrow as well as most of central London. Plans for a national strike next month are currently being considered by CWU members.
Strikes are also planned for Wednesday and Friday this week.
Further reading/Key links
Pay with speed: Direct Debits
Reclaim charges: Credit Card fees