100+ things to do with the kids
Cheap days out and ideas to entertain the kids during the holidays
Get Our Free Money Tips Email!
For all the latest deals, guides and loopholes - join the 12m who get it. Don't miss out
Rhiannon | Edited by Debs
Updated 18 Jul 2018
School's out for summer which means the kids need entertaining over the long summer break. There's no need to break the bank though, as our guide is jam-packed with free and cheap activities to keep little ones and teens entertained, plus deals and tricks for cheap family days out.
Ideas include kids eat 'free', cheap cinema tickets, plus 2for1 theme parks, attractions and zoos. There's also cheap train and bus travel during the holidays – plenty to keep your munchkins occupied until school starts again, whether they're toddlers or teens.
Get baking
Everyone wants a sweet treat over the holidays, and what's better than baking it yourself? Why not try your hand at baking one of the following:
Search through our Old Style MoneySaving thread to find easy and cheap recipes for treats.
Free audience tickets
Rather than sitting at home in front of the box, you can get behind the big screen yourself with free audience tickets for big shows such as:

The X Factor Judges Auditions (8+)

Mastermind (16+)

Build 2018 (12+)

Greatest Dancer (12+)
Register your details with Applause Store. It tends to operate a reserve list system where you register your interest and if you're chosen, one of the site's researchers will be in touch with show dates.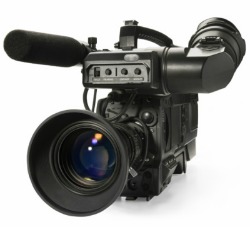 Plus SRO Audiences offers free tickets for shows such as:
Child Genius (7+)

Mock The Week (16+)
Some of the bigger shows have a waiting list, so you might have to wait for a cancellation to get a seat at a very popular show.
Always make sure you check out the lists for these free ticket shows, so you never end up paying money for them on eBay or other ticket sites.
Depending on availability, you should always be able to get them for free. See a full list of free audience ticket websites and find out how to grab them.
Free car games
If you're heading to an attraction or to visit the family, there is a way to avoid the kids asking "Are we nearly there yet?". Speed up car journeys legally with simple games (or even try them at home or on the train). Ideas include:

I-spy

Martin's favourite - Scrabble

Take turns picking letters then buzz when you have the longest word.

Rat-a-tat

Great for country roads. When you see a post box, shout "rat-a-tat", for a phone box it's "ting-a-ling" and for a church it's "ding-dong". Thanks to forumite justanna for the rat-a-tat suggestion.

Fizz Buzz

Count upwards and when there's a number which divides by three, say "fizz" and when a number divides by five, say "buzz". If a number divides by three and five, you have to say "fizz buzz". Thanks to JayW for the suggestion.

Travel bingo

Think of five or 10 things to find - for example, a horse, pub, or yellow car – and then try to find them. First person to cross everything off wins. Thanks to mummypops for the travel bingo idea.

Car snooker

Instead of playing with balls, play with cars. Just make sure you get the order right. Thanks to maidmarion44 for the car snooker tip.
See the Free car journey games forum thread for loads of other free and imaginative car games to keep them, and you, entertained while on the road.
Get creative
Flora has a free tips and inspiration section packed full of ideas for family fun during the holidays, including recipes and activities. Ideas include:

Sandwich art

Paper flower crafting

Dairy-free baking
Hours of fun with cereal boxes
Who knew there were so many different things to do and make with a cereal box? Well, MSE forumites were brimming with ideas in the forum thread What to do with an old cereal box, including:
Make a Dolls' house

Build a Pinata
Also, why not raid the household recycling bin for even more ideas to keep the kids entertained? They can re-use all the plastics, paper and cardboard to make animals, robots, planes plus much more.
I told my 3 children, aged 9, 8 and 6, they could raid our recycling bin (papers/cartons/empty bottles) and make a spaceship - or whatever they wanted. I couldn't believe how much fun they had.
- Supermaw
Geocaching
If you've got a GPS device, try geocaching for a cheap way to put a smile on kids' faces. It's a great way to educate the whole family about your local area and beyond, and have fun searching for goodies.

This real world outdoor treasure hunt hides 'geocaches' at specific locations, essentially plastic tubs containing hidden toy stashes.

To get started, sign up for a free membership on the Geocaching website, then enter your postcode to find geocaches near you. Enter the co-ordinates of your chosen site on your GPS, and off you go!

After you've found one, put it back as you found it. The rules of the game state you can take an item from it if you wish. If you do, leave something of equal or greater value for the next person. Discuss your finds in the Geocaching tips forum discussion.
Free craft packs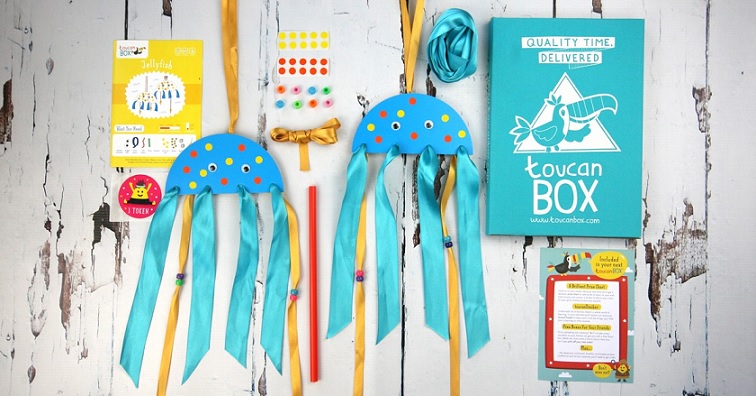 Fancy a free £6 craft box for your kids? Toucan Box is a subscription service that delivers arts and crafts kits to children aged 3-8 years old, either fortnightly or monthly. We've got a code that allows new customers to get their first box for free, and then you've the option to cancel at no cost.

Boxes include activities and craft materials such as stencils, stickers, pens and paper.

For the full details see Toucan Box Deals.
Check out libraries/local tourist info & council sites
Your local council's website or magazine may list lots of free or cheap activities for children to do over the school holidays.

Check your local libraries for activities. Yesterday we went to a reading of The Gruffalo, complete with toys, followed by singing. We're out somewhere else tomorrow, otherwise we would be at a different library making crafts from around the world.
- Kingfisherblue

The local council-run pool here has free swimming all through the holidays - we have taken great advantage of this.
- Sweetme

So pop along to see what's on near you with this local library finder tool.

Libraries usually set a reading challenge over the holidays, so why not try a good book for free. See the Reading Agency for the full info.
Get crafty indoors
We asked for free ways to keep the kids entertained indoors, and you came up with some right corkers, such as:
Make your own play-dough

Papier-mache masks/hats

Collages or mosaics

Make a kite

Fancy dress costumes
See the Free activities to do with kids forum thread and spill the beans on Free ways to keep the kids entertained and the Great free things to do with the kids thread.
Cut childcare costs
Whether you've a wee tot or big teen, the costs of childcare can be massive. See our Childcare Costs Help guide for how to boost your childcare budget, including tax credits, childcare vouchers, free school schemes and more.