'Ok, Google': Google Home MoneySaving tips & tricks
Incl £30 off Home Hub, FREE calls to UK numbers & more
This blog was last updated in September, however if you're looking for the best Black Friday deals on Google Home products, see our Cheapest Google Home/Nest deal, and our Black Friday deals page.
If 2001: A Space Odyssey didn't put you off robots for life, chances are you'll have heard of Google Home, and if not, you might be aware of other smart speakers or 'robot assistants' – like Amazon's Alexa.
Following on from our popular Amazon Echo 'Alexa' hacks, in this guide I'll show you how to save money on Google Home devices, as well as a few MoneySaving tricks you can ask Google to do for you.
Google Home is essentially a voice-activated robot – known officially as Google Assistant – inside a speaker or tablet-like device. You set it up from an app on your Android/iPhone, and can customise features from there.
If you're reading this, you've probably accepted Google knows more about you than you know about yourself – so concerns over privacy aside, Google Home can be useful for simple mundane tasks such as turning on the radio, helping you stay organised or plan your day. Ask nicely (well, really you just need to ask clearly) and it'll give you a weather forecast, provide information on your commute, read out your reminders and plenty more.
Do I need a Google Home device at all? Which one?
I've looked at the four main Google Home devices currently available. The Google Assistant works the same in all devices, so if you just want the voice-activated features and you're not too fussed about sound quality or a screen, then you may as well go for the cheapest device, the pebble-like Google Home Mini for under £50.

| | | | | |
| --- | --- | --- | --- | --- |
| Device | Size | Speaker quality | Screen | Price |
| Home Mini | 98x42mm | Lowest quality | 🚫 | £24 (norm £49) |
| Home | 96x143mm | Medium quality | 🚫 | £59 (norm £89) |
| Home Hub/Nest Hub | 179x118x67mm | Medium quality | ✅ | £89 (norm £119) |
| Home Max | 337x190x154mm | Highest quality | 🚫 | £299 |
For £20ish more, the air freshener-inspired (probably) Google Home gets you better-quality speakers, but that's seemingly the only difference other than size. The Home Hub (also called Nest Hub) adds a 7in screen and displays graphics and text relating to your query, as well as giving the ability to watch videos.
The most expensive device – the Home Max – performs the same functions as the Mini and Home, but has a much larger speaker with superior sound, though costs £200ish more than the Google Home.
See reviews on sites such as TechRadar or Expert Reviews to find out about each device, so you don't spend more than you need. Before buying, always ask yourself if you can afford it, and will you use it?
Could you just use your phone or tablet?
If you've an Android phone or tablet, it most likely already has Google Assistant built in – so it's worth considering whether you need one of these speakers at all. However I speak from experience when I say setting a timer with your hands covered in cake batter is easier with a Google Home Mini (and no, it didn't threaten me to say that).

This is just one in our series of MoneySaving hacks. For more... see Amazon Echo, McDonald's, Netflix, Center Parcs, Ikea, Fitbit, Kindle, cinema, Burger King, Ray-Ban, and Nando's.

Get £30 off Google Home/Nest Hub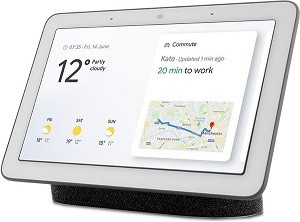 The Google Home/Nest Hub, with its 7in screen and associated features (no camera, though) is reduced from £119 to £89 at Google until 7.59am on Wed 4 Sep, and at time of writing it's the same price at BT and Currys*, too.
It's much cheaper than Amazon's nearest rival product – the £219 Echo Show with a 10in display – and it's a good deal if you missed it at £79 in July, when Google was having to compete with its arch-enemy Amazon's 'Prime Day' sale.
If you're not fussed about a screen, you can get the mid-range Google Home for £59 at Currys* – the cheapest we've seen it brand new. You can also find the Google Home Mini for £24 at Asda* online or in some stores while stocks last – the joint cheapest we've seen it brand new.
Or save up to 30% by switching brands
There are several brands offering products with voice assistants such as Amazon and Lenovo (some even have the Google Assistant), so check whether Google Home is right for you as it isn't always the cheapest for certain features. We've picked out the Home Hub here as it has the most alternatives and the biggest savings by switching brands, but the principle is going to be the same for other devices in the Home range.
Product
Voice Assistant
Screen size
Camera
Price

Google Home/Nest Hub

✅
Google Assistant
7in
🚫
£89 (norm £119) - saving £30 on RRP

Amazon Echo Show 5

✅
Amazon Alexa
5.5in
✅
£69.99 (norm £79.99) - saving £19 compared to Google Home

Lenovo Smart Display

✅
Google Assistant
8in
✅
£99 (norm £169, was £79) - £10 more compared to Google Home offer price




Lenovo Smart Clock

✅
Google Assistant
4in
🚫
£59.98 (norm £79.99) - saving £30 compared to Google Home
The recently released £79.99 Amazon Echo Show 5* with built-in Alexa (Amazon's voice assistant), has a 5.5in screen and an open/close camera. The screen isn't quite as large as the Home Hub and it doesn't come with Google's Assistant, but at £19 cheaper, it's worth considering if you're not wedded to Google.
The Lenovo Smart Display has very similar features to the Google Home/Nest Hub, but has a slightly larger 8in display. The Home/Nest Hub doesn't have a camera for video calls, which this does – though if you don't want that in your bedroom (no judgement here if you do), it has the option to cover it. Last week, it was £79 – £10 less than the current cheapest Home/Nest Hub price, however at time of writing the cheapest I could find it is £99 at AO* - £10 more than the current cheapest Home/Nest Hub price.
Another alternative, also from Lenovo, is its Smart Clock. It has a smaller 4in screen, fewer features and limited functions – but still includes Google Assistant – and the cheapest I could find it is £59.98 from BT or £59.99 from Currys PC World*. It's a saving of £30 on the Google Home/Nest Hub.
With all of these cheaper alternatives, be sure to check review sites such as TechRadar to be certain features you want aren't missing.
Save up to 66% on RRP buying refurbished or second-hand
Buying second-hand or refurbished can often save you a decent chunk of money, whilst also helping reduce tech waste.
Refurbished products have previously been owned, but have been tested and revamped to work and look like new, and usually come with a separate warranty – but do check this with the retailer you purchase from. Second-hand products usually haven't been fixed or refurbished, and they might not have been tested, depending on where you buy them from.
These products are of course more limited in number, so you might not get first choice of colour for example – but with savings of up to 66% on RRP, it's worth a look before buying new. I spotted the following deals on second-hand and refurbished Google Home devices at selected retailers, when I checked on Tuesday 3 Sep:

Cheapest Google Home Mini (norm £49)

Cheapest Google Home (norm £89)

Cheapest Google Home Hub (norm £119)

Cheapest Google Home Max (norm £299)
£20 at CEX (second-hand, C-grade, 24-month warranty) - 59% saving
£30 at CEX (second-hand, C-grade, 24-month warranty) - 66% saving
£60 at CEX (second-hand, C-grade, 24-month warranty) - 50% saving
£180 at CEX (second-hand, B-grade, 24-month warranty) - 40% saving
£25 from third-party eBay sellers (refurbished, no guarantee) - 49% saving
£71.99 at Argos on eBay (refurbished, 12-month guarantee) - 19% saving

(currently cheaper new - £59)

£75.99 at Argos on eBay (refurbished, 12-month guarantee) - 36% saving
£218.99 at Argos on eBay (refurbished, 12-month guarantee) - 27% saving
Got a Sonos speaker? You may already have Google voice-activated features
If you own a Sonos speaker, you may already be able to use Google Assistant, so you don't need to buy a separate Google speaker device if you don't want to.
Sonos One (norm £200ish) and Beam (norm £400ish) already have the Google Assistant built in, as well as a microphone – you may need to update your device if you purchased it before July 2019, to get Google Assistant to work on it.
It is a little limited compared to Google's own devices as some features aren't available, but could be added in future as updates are released. When I asked Sonos whether all the Google features will be added in future, it told me: "We'll continue to bring more actions and functionality to the experience over time through software updates" so it might be a bit of a wait as nothing's confirmed yet.
In the meantime, check the Sonos website for commands you can ask your Sonos Google Assistant, and what they do. For example, you'll still be able to listen to music (of course) as well as set up routines, like a morning routine where Google will tell you, eg, the weather and details of your commute.
When's the best time to buy a Google Home device?
Even though Amazon doesn't sell Google Home devices, Prime Day (traditionally an Amazon discount event) does see other outlets offering deals, and you can often find Google devices in these offers. Recently, we've seen the best prices for Google Home devices since Black Friday last November, in Prime Day 'price-matching' deals, as you can see from the graph below.

If you didn't bag a deal during 'Prime Day', don't be discouraged – our 'crystal ball' (read: hard research) shows that apart from the Google Home Max, every product has been discounted during Black Friday in November from its current RRP (£49, £89, £119 and £299 respectively), so we expect to see similar again this year.

Look out for tricks to get a 'free' Google Home device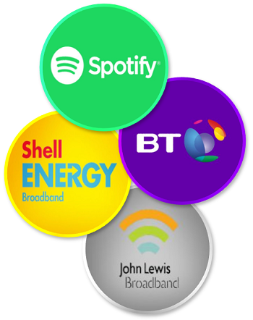 I'll admit, I couldn't find any decent ways to get a 'free' Google Home device at current time of writing, however I've seen a few good'uns in recent months – such as a 'free' Google Home Mini with a Spotify family account – and they're worth looking out for again.

Companies such as BT, Shell Energy, and John Lewis have been known to sweeten its broadband deals with a 'free' Google Home device. Now, obviously freebies should never be your only reason for signing up to a specific broadband offer, as it might not be the cheapest deal – check our Broadband Unbundled tool to see the best deal for you.
You might also spot a 'free' Google Home Mini as part of a bundle with another product you might be after. For example, I saw an £80 Fitbit Inspire HR fitness tracker and 'free' Mini bundle from other sites matching Amazon's Prime Day sale this year. It's worth looking out for similar deals when Black Friday rolls around in November. The cheapest I found a Google Home Mini is £40 at Clas Ohlson*, or if you're looking for a Chromecast, too, you can get it 'free' in a bundle from Google with a Home Mini for £49, saving £30, until 7.59am on Wed 4 Sep.
If you're here, you're a MoneySaver and you'll probably want your Google device to pay you back for all that electricity you feed it, and here's how you can.
Make FREE phone calls to UK landlines & mobiles
This might just be the final nail in the coffin for the landline. After first being trialled in the US, you can now make calls from your Google Home smart speaker to any UK landline or mobile for free over Wi-Fi. You can't make international calls though, or most importantly, call the emergency services.

You'll not be able to call another Google Home device, and nobody can call you on yours (...yet) and you can choose whether or not to set your mobile number up to show when you call the other person. It's also worth noting that Google does not record your call – only the voice command used to start the call. See Google's support pages for more information on how to use your device for free UK calls.
FREE beauty or drink samples direct to your door

Put your Google Home to work for you, and you can get free samples sent to your home via a company called Send Me a Sample (it also works on Amazon's voice assistant, Alexa).

It partners with brands who want consumers to try out their products, usually new launches. Currently, there aren't any free samples available, but in the past it's offered a free can of Diet Coke Exotic Mango, mini bottle of Baileys Almande, Benefit primer, and most recently a ClarinsMen lotion.
Register for free online at Send Me a Sample, you shouldn't need to enable anything in the app.
When a free product is available, just say "Hey Google... ask Send Me a Sample for [name of the free sample]".


Feedback from MoneySavers on the MSE Forum is mixed, with many saying their free sample arrived no problem, while some others say they've never received anything.

If you don't have a smart speaker, you can also ask Google Assistant on your phone for the free sample in the same way. See Google's help pages for a list of compatible devices.
Listen to music for FREE with YouTube Music
You can stream music for free using your Google Home device via YouTube Music. In your Google Home app, go to 'Account Settings', tap 'Services' and select 'Music'. Then, select YouTube Music as the default music service. See Google's support pages for more info on how to do this.

You can also choose YouTube Music as the default music service during the setup process for your Google Home device. There will be occasional ads, but you can sometimes skip them by saying "Hey Google, skip ad."
Practice a second-language or interpret between languages for FREE
While it's more likely you'll use the Google Interpreter feature on your phone when you're out and about, you can also get your Google Home device to translate or interpret for you. Simply say "Hey Google, help me speak [language]" and then when you're done "Hey Google, stop". See Google's support pages for more information on languages included.
Unlike Amazon's Alexa, you can set your Google Assistant to be bilingual – useful if you speak more than one language, or a great free resource if you or your kids are learning another language. You can set two languages in the app including English, German, French, Spanish, Italian, and Japanese.
I like to speak to my Google Home Mini in Japanese, and see what she says. Helpfully, once she told me how to avoid getting brain freeze when eating ice cream. I was trying to set a timer for partially defrosting my ice cream, but still – helpful nonetheless. Arigatou, Google-sensei!
Do you have a voice assistant in your home? Are they the future, a fad, or the start of the robot uprising? Let us know your thoughts in the comments below, or on Twitter @MSE_Deals.