Cheap Tickets
Theatre, sports & gig ticket bargains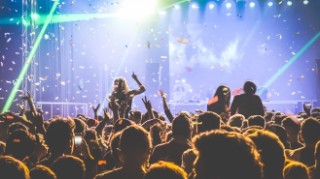 Want to see a show at the theatre, party at a gig or cheer on your favourite team? You'll need a ticket. This is a step-by-step guide to grabbing the best deals, including beating booking fees, spotting special offers and hunting out bargains on ticket exchange sites.
Get Our Free Money Tips Email!
For all the latest deals, guides and loopholes - join the 12m who get it. Don't miss out
Pick your strategy
The way to get the ultimate bargain depends on what you're looking for.

Know exactly what you want?
Whether it's the Sound of Music, the British Athletics Championships or a Metallica gig, first benchmark your price by finding the cheapest standard tickets.

While promotional deals will be rare for the hottest events, there are also special websites where people who no longer want their tickets can sell them cheaply. See the cheap theatre tickets and cheap concert tickets sections.
Just looking for a fun night out?
There are always a host of promotions running, whether it's 2for1s or bargain dinner and theatre packages. If you're flexible, there are scores of cheap theatre or concert tickets.

It may be you can have a day out for the same price; check out the full list of Cheap Days Out promotions.
Get Our Free Money Tips Email!
For all the latest deals, guides and loopholes - join the 12m who get it. Don't miss out
Beat booking fees
Sadly, when booking tickets, you can struggle to get them at face value. Promoters slap on booking fees, postage fees and even have the front to charge for printable tickets sent by email.
Yet there are ways to slash these extra costs. First, you need to find out the face value, so you can see exactly how the price is broken down. Then you need to understand that there are four ways of booking tickets, and some are vastly cheaper than others.
Concert ticket cost-cutting
Whether you're into pop, rock, classical, grunge, country or skiffle-board, concert-going can really eat into your wallet. Yet there are still ways to score cheap tickets.

Buy from eBay or Gumtree
Auction site eBay* and classified site Gumtree are worth a look, especially when an event isn't sold out. Normal fans often offload tickets via these sites when they can't make it, and non-sold out events often go for less than face value.
Though be very cautious and read feedback when buying tickets this way; there are loads of dodgy sellers about. For a full how to, read the eBay Buying guide.
Grab tickets before they sell out
It's an all-too-familiar story: tickets for your fave act go on sale, only to sell out in seconds. Moments later they're changing hands on eBay for £100s. The best way to fight back is elbow yourself to the front of the queue, by thinking like a tout:
Sign up for email alerts. Sign up for newsletters from Ticketmaster, Seetickets, Aloud and Ticketline; these alert you when the hottest dates go on sale.

Join the fan club. If you've got a favourite band or venue, sign up to their website - often they have priority booking periods for fans, and send out 'presale' codes. They may also dish out discounted tickets in return for a small joining fee.

Beat the touts. As well as the newsletters, it's worth checking Beatthetouts, a hobbyist website that lists advance tour dates.

o2 Priority booking. Mobile company o2 gives customers priority booking for gigs at London's o2 venue, through its o2 Priority. If you or a mate has an o2 phone, just type in your mobile number to grab presale tickets.
Damn it! It's already sold out
If you've already missed the boat, don't immediately rush to eBay with your credit card, there are still ways to save.
If you can contain yourself, wait until nearer the time to buy as bands often release extra tickets or new dates closer to the time. Monitor fan forums for whispers of new dates.
Volunteer for free festival entry
If you're a festival fan, volunteer as a steward and you can get in for free. Charity Oxfam has volunteer stewards at all the major festivals, including Glastonbury, Leeds, Reading and Bestival.
You have to pay a big deposit, to stop you doing a runner once you get into the grounds, and work three eight-hour shifts, usually staffing gates and checking tickets. Applications for summer festivals usually open in January. Read more on volunteering at festivals in our Free festivals guide.
Cheap theatre tickets
As well as the general ticket booking tips above, within the theatre world, there are many more techniques to try. Some need doing a few days before, others are on the day.

Special offers if you're booking in advance
The quickest way to slash the price is with 2for1 and 50% off offers. While it'll take a few minutes, it's worth quickly running through all the tactics here, before booking direct; savings could add up to £100 for a family.
Yet always check the face value first, so you don't end up thinking you've got a deal when you haven't.
A quick tip: if you have an offer from a newspaper or magazine that requires you to quote a code, keep schtum about the special offer till later. First see which seats they offer you, then mention you've a deal. This way they won't try and offload the cheaper seats.
On the day theatre bargains
If you're after London's West End, and don't mind waiting till the last minute, head over to the Half Price TKTS Booth in Leicester Square. Each morning at 10am, theatres send over lists of leftover seats for that day. Though do ensure you're at the official Society of London Theatre one, opposite the smaller Leicester Sq Odeon, as there are several overpriced imitations nearby.

Some theatres keep a few seats aside and release them on the day for cheap. Queues usually start outside the theatre at 8am, thought check with the theatre before you arrive with your flask of tea!

If you're over 60, unemployed or a student, many theatres give up to 70% off for tickets sold in the last hour before the curtain goes up. These are usually cash only, though of course it's always luck whether you can get in.